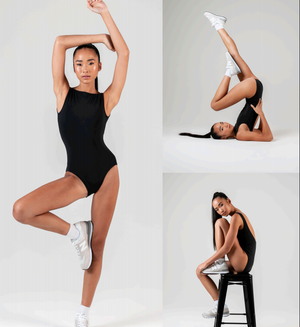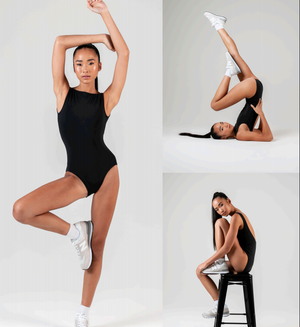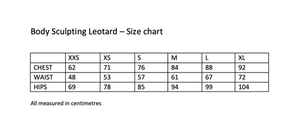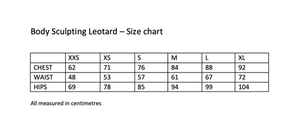 SPORTIVE'af. - Body Sculpting Leotard Tween / Womens
EXCLUSIVE to Anything Dance, stretchy & sculpting! do you want to feel like your most confident self in class or an audition... we think yes!
SHOP NOW - unleash the inner confidence you have always had!
why this leotard:
body hugging, second skin leotard
made to cinch and sculpt the waist
holds in core
high cut leg linne
boatneck line
deep low back with SPORTIVÉaf embroideres
sculpting fabric with compression technology
sustainability
as a company SPORTIVÉaf chooses to use sustainable materials where possible. our exclusive club collection is made by 100% organic cotton throughout all the products! 
additionally, all our packaging, tags and bags are made from recycled plastic. we believe we can change the way people shop buy spending money on quality items that will last, and you keep forever, rather than something that will breakdown and you end up replacing in a few months.
the change starts with you & we believe that you have what it takes to make that change happen!
$43.77
Sale price
-

56%
Regular price
$19.41