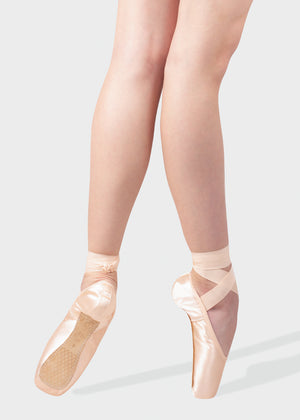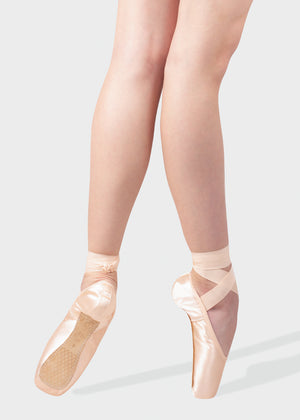 GRISHKO - DreamPointe Pointe Shoe / Hard Shank Strength
It's the first style in a new high technological pointe shoe line. The style is recommended for professional dancers and senior students of ballet academies.
The production technology of the new Model Nova Flex is totally different. Insole with platform of orthopaedic thermoplastic material – we use the ecological plastic for the inner sole + platform.
The toe box is produced with higher wings adding the better balance for the feet and the new glue absorbing the noise. This Model was worked out to be very long lasting. Pointe is 5mm lower than in the Grishko 2007.
Plush, soft inside of the sole and platform comes from the use of a new velveteen material. Soft inner material on the heel provides comfort and softens the impact and stresses of Pointe work.
New shape of the sole and the wider toe area give more balance and stability to the ballerina, it also creates an anti-slip effect.
-

0%
Regular price
$101.20