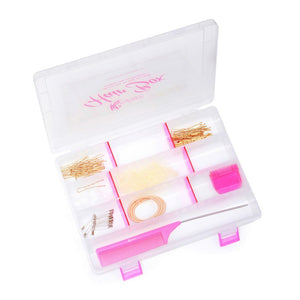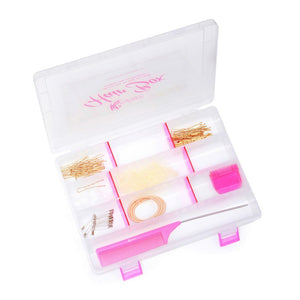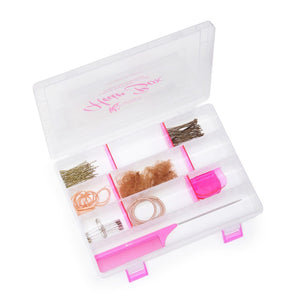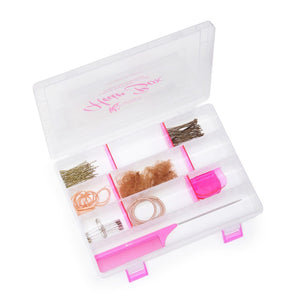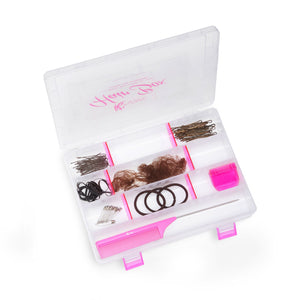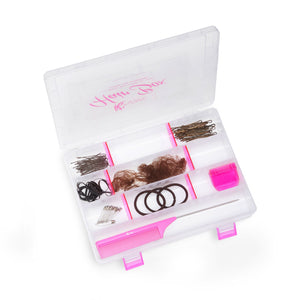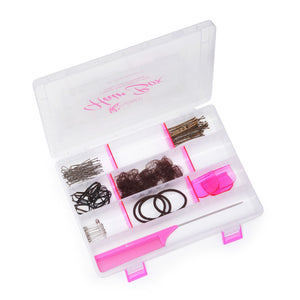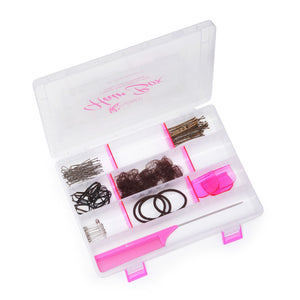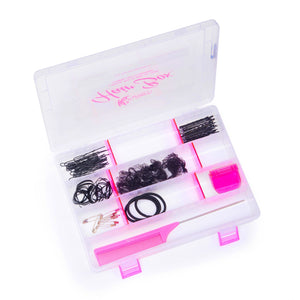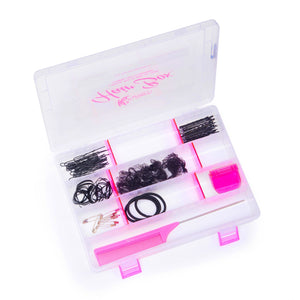 KYSIENN - Hair Box & Hair Accessories
Includes:
• 3 x KySienn  Bun Nets 
• 20 x KySienn 4.5cm Ripple Pins 
• 20 x Bobby Pins 
• 20 x KySienn Poly Bands (only one size included)
• 3 x KySienn Hair Ties 
• 1 x KySienn Hot Pink Metal tipped Tail Comb
• 10 x Safety Pins
Each kit is specially designed just for you! We provide your preferred Hair Net colour, with complementing Ripple Pins, Bobby Pins, Poly Bands and Hair Ties – all matching. The Accessory Box measures: 25cm Length x 18cm Width x 3.8cm Height. Kysienn Hair Box is also available in a range of kits including Blonde, Light Brown, Medium Brown, Dark Brown and Black. They will also be available with the option of Hair Nets with 6cm Ripple Pins, or Bun Nets with 4.5cm Ripple Pins.