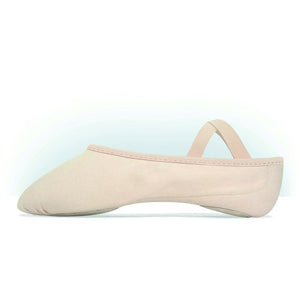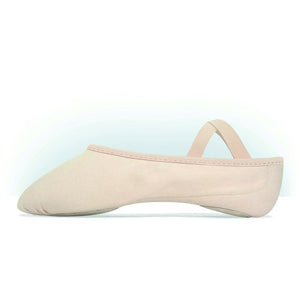 MDM - Intrinsic Ballet Shoe Childrens / Canvas / Pink
The built-in Dance Base Support technology positions the canvas slipper as a viable option for students in training.
The Intrinsic is a hybrid sole canvas ballet slipper that has been specifically designed to supersede the full sole ballet slipper. The MDM hybrid sole has a split sole outside appearance combined with the functional resistance of a full sole.
Since the creation of the canvas split sole slipper, teachers have advised against their use for young students. With the built-in Dance Base Support, the Intrinsic protects and supports the wearer providing sensory feedback (proprioception), controlled resistance and critical shock absorption.
(Mini): 7—11.5, (Child): 12—3
WIDTHS: NN, N, M, W
COLOURS: Pink, White, Black
Available in half sizes.