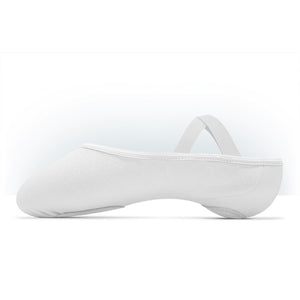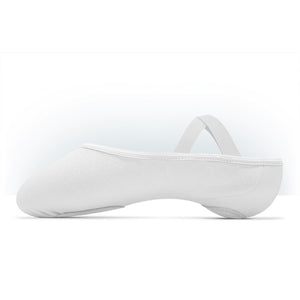 MDM - Intrinsic Profile 2.0 Ballet Shoe Adults / Stretch Canvas / White
The Profile 2.0 is a stretch ballet slipper conforming to the foot like a second skin and manufactured from a textile exclusively constructed for MDM: a high tensile anti-bacterial material.
Incorporating MDM's re-engineered patented Dance Base Support, the Profile 2.0 offers optimal performance coupled with enhanced levels of comfort and support.
The Profile 2.0 features a suede outsole, offering an improved connection between the foot and the floor, reducing the twisting feeling often felt in a stretch canvas shoe.
Please Note - This shoe is constructed from an "interlink" canvas-like fabric to maximise your performance. This provides the perfect fit with no break in period. Wear only on specialised dance surfaces. Be sure to avoid surfaces such as concrete, roads, floorboards and carpeted areas.
SIZES:
MB126C (Child): 7—3 NN, M
MB126A (Adult): 6—11 NN, M
Available in whole sizes only
COLOUR: Pink, Black, White, [Skin] Tone #2
Other Features
High tensile upper material
 Antibacterial lining
 Internationally protected Patent
 Shock absorption cushioned heel
 Elastic binding for superior fit
 Flat pleats