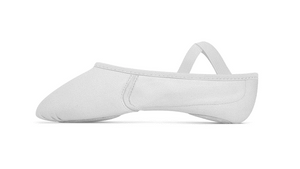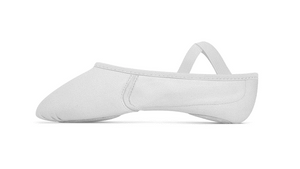 MDM - Intrinsic REFLEX Ballet Shoe Adults / Canvas / White
The canvas alternative to the Elemental Reflex, the Intrinsic Reflex is the perfect companion for the emerging dancer.
The Dance Base Support protects and supports the wearer providing sensory feedback (proprioception), controlled resistance and critical shock absorption while the Reflex Contour dynamically expands and contracts in sync with the dramatic changes of the dancer's body, always maintaining aesthetic lines.
The strengthening and supportive features make this slipper an important tool to prepare for demi pointe and pointe work, while the Reflex Contour is ideal for growing bodies and various climates and conditions that can affect foot size.
SIZES: MB105C (Child): 7—3, MB105A (Adult): 4—13. Available in half sizes.
WIDTHS: NN, N, M, W
COLOUR: Pink (Available in Adult size 4 — 11 only), White, Black
Other Features
Patent protected Dance Base Support
Patent applied Reflex Contour stretch panel expands as the foot grows
Shock absorption cushioned heel
Built on dance specific 3D scanned lasts
Elastic binding for superior fit
Flat pleats 
Pre-sewn cross elastics
Heat reducing Kashmir lining
Soft and durable high-grade canvas
*MDM shoes are approved for use in RAD, Cecchetti and ATOD exams.
Size Guide
$33.43
Sale price
-

60%
Regular price
$13.39