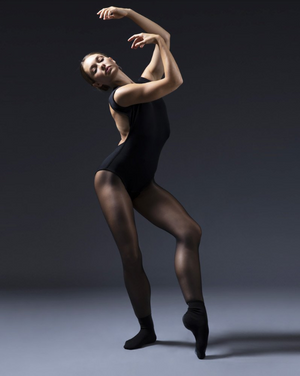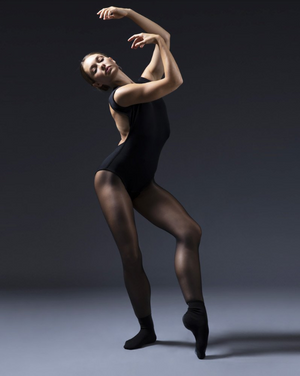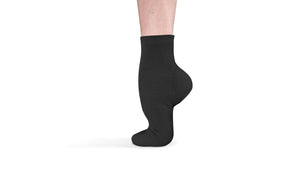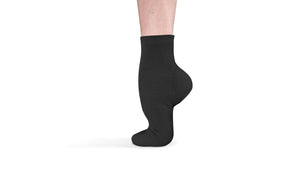 MDM - Transit Contemporary Dance Sock Childrens
No more sliding around in dangerous socks! The TRANSIT is the ultimate fusion of sock and shoe; comfort and support.
Contemporary dancers have craved for the perfect blend of footwear that protects the foot during turns and slides and allows for a deep connection with the floor. Note: The suede pads at the front outsole gradually wear down in first class, ensuring that you maintain that sock-like connection to the floor.
Developed upon MDM's patented Dance Base Support alignment guidance technology, offering a neoprene inner for shock absorption, suede outsoles for turns, and made of a blended woven knit for a sock-like feel and aesthetic.
The TRANSIT is for everyone who loves contemporary, lyrical, adult barre and class, or is looking for footwear that can function as a multi-purpose shoe.
As an extra benefit, the TRANSIT can be purchased a size up and used as a warm-up shoe over the top of ballet flats or pointe shoes before competitions. As an alternative to a Bootie, which can be cumbersome to rehearse in, with the TRANSIT on a dancer's feet stay warm, and their shoes stay clean side stage, and yet they can still practice confidently ahead of their performance.
Child: 12—3  Adult: 6—10 (whole sizes only)
COLOURS: Black, Tone#2, Navy/Pink
Note: It is important to recognise that the Transit's design may make it feel quite snug when putting on, but this doesn't necessarily indicate that it's too small. When trying it on, dancers should make sure to insert their toes as far as possible before attempting to slip it over the heel.